Support the ministry of IRR
"IRR is a unique and genuine cutting-edge ministry, combining theological expertise with compassion and cross-cultural vision. They set an overall standard of excellence that few organizations can match. I endorse them wholeheartedly."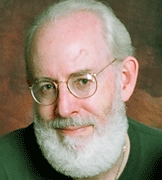 Paul W. Carden, Director
The Centers for Apologetic Research
Thank you for your interest in IRR.
You can donate to support IRR's mission using your PayPal or Amazon account or by contacting us directly.
Donate with Paypal
Paypal allows you to make payments with funds you place in that account or with your own major credit card.
Donate with Amazon
$5
$25
$50
Don't have a PayPal or Amazon account?
You can contact us directly to send your donation:
600 West Street
Cedar Springs, MI 49319
(616) 451-4562